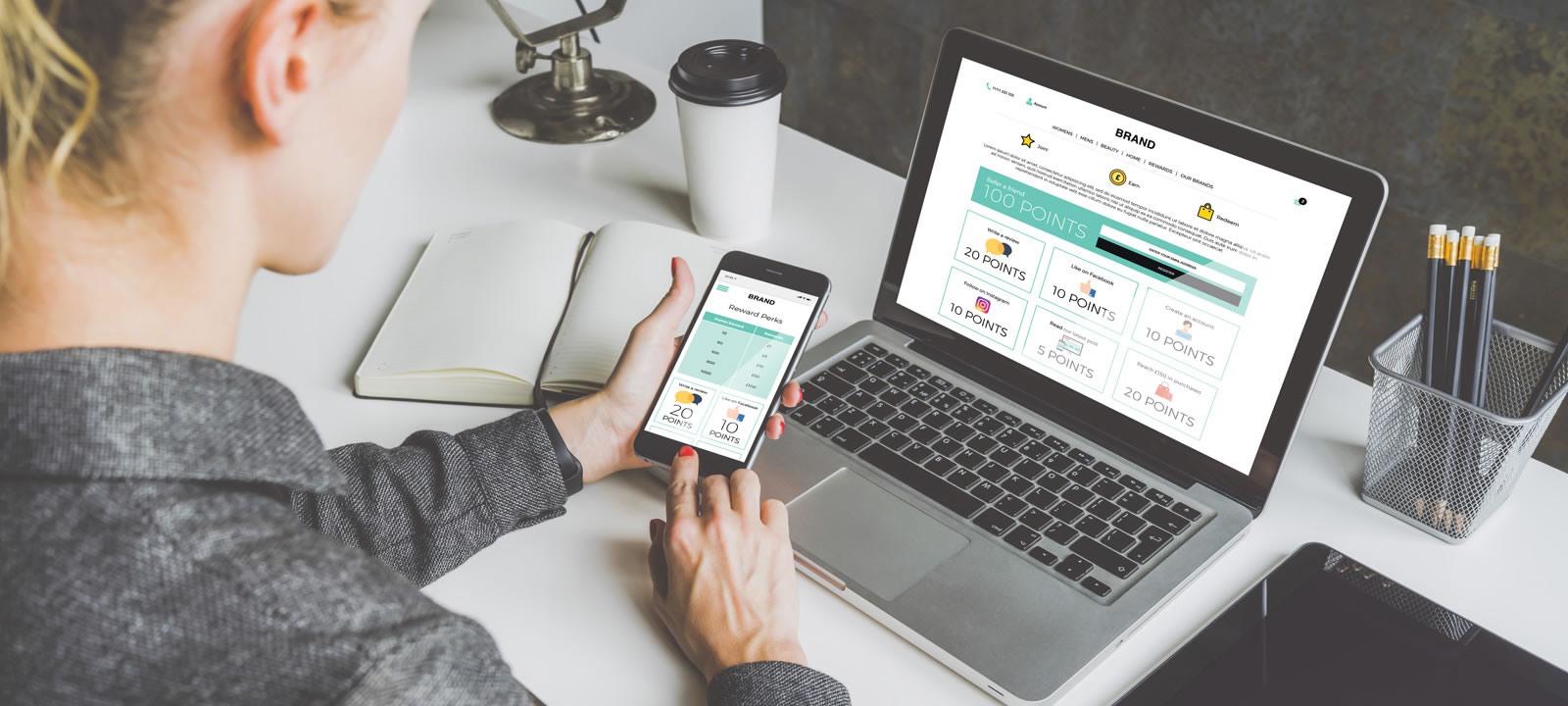 5 Proven Loyalty Programme Strategies for Business Growth
Rather than constantly struggling to reach and acquire new customers, a loyalty programme can help you retain customers and build a powerful cohort of loyal fans that will deliver consistent revenue and drive business growth. As well as providing an incentive for customers to shop more frequently, the introduction of a loyalty programme provides a framework to predict future revenues, customer lifetime value and average transaction value.
Here we explore five different strategies that can be employed, tips for implementation and case studies that show who is doing it well.
1.Build a points-based loyalty programme
This is the most common type of loyalty programme where loyalty customers earn points which translate into a reward such as a voucher, freebie or special offer. The key to success with this strategy lies in making the programme simple and tangible. Make sure a customer understands the relationship between points and prizes. The more complex, the more likely your loyalty programme will be forgotten and ignored.
Make sure your loyalty programme is easy to monitor so customers can track how many points they have and how far they have to go to reach the next reward. Explain how the points can be redeemed and whether the points expire or not. If your business operates online and as a brick-and-mortar retail store, it's important that points can be accrued in both instances and that recently accrued points show up quickly on the customer's balance.
A well-known and popular example of this type of loyalty programme in the UK is Boots Advantage Card. For every £1 spent you earn 4 points. Each point is worth 1p and can be redeemed at any point by simply scanning your card. The value of the purchase is then deducted in points. Boots use the data collected to give loyalty members personalised offers which allow the customer to earn more points. They can use this mechanism to increase usage of certain products, for example new Boots own brand products. Boots have also added bonus features tailored to specific demographics. For example, the Parenting Club which allows users to earn 8 points on baby-related products. Over 60s also enjoy 8 points per £1 spent.
2. Use a Tier System
A tiered system rewards loyalty initially but also encourages more purchases. A small reward can be offered as an initial incentive for joining the programme. Then the more a customer shops, the value of rewards increases as they move up the tiers. The main difference between this and a points system is whether the customer gains short-term or long-term value. Tiered systems often work well for higher price point businesses which involve a bigger commitment, such as airlines or hospitality.
British Airways Executive Club uses both a points and tier system. By signing up to their frequent flyer programme they offer the chance to earn points for every mile flown which can be redeemed as flights. In addition, the customer also earns Tier Points which go towards moving the customer up the tiers ladder. The more members fly with them, the more benefits they receive. Silver and Gold club members can access priority boarding, lounge access and extra baggage allowance.
3. Create a VIP club
In some instances, creating a club that members can join, possibly for a fee, is the right strategy for a business. If there are common purchase barriers, such as delivery fees, this allows the business to overcome this. Amazon Prime is a great example of this. By signing up, members can get unlimited fast delivery, exclusive offers, access to Amazon Prime TV streaming and access to Amazon Music. Unlimited free delivery provides an incentive for customers make frequent, repeat purchases without worrying about the delivery cost. This means Amazon is often the first place people look when searching for a purchase.
Waitrose is also a good example of this type of strategy, though they don't require a fee to sign up. By joining their myWaitrose loyalty programme, customers can enjoy a free hot drink in store or a free newspaper (either in store or as part of a delivery.) There's just a minimum £10 spend. These added benefits provide the customer with an additional reason to come into a Waitrose store over a competing supermarket. As Waitrose is a premium brand, this strategy has a good fit with their brand image. Plus, it's really simple to understand.
4. Build a Partnership
Another option involves partnering with another company that would be a good fit with your product offering and brand values. For example, if you sell picnic baskets, you could partner with a business that sells deli foods. This strategy allows businesses to also grow their reach by connecting with the partner brand's customers as well so can be a key tool not only for loyalty but also for acquisition. Make sure the partnership provides value to your customers and has a good fit with your customer's needs.
In the US, Target partnered have with Starbucks so loyalty card members can receive 5% off everything not only in Target but also in Starbucks – driving value for both brands.
5. Create a Charity Partnership
Not all loyalty programmes focus on discounts. Some brands choose to build a programme which rewards charities for customer's loyalty. This works particularly well for businesses that have an ethical stance to their brand values and whose customers will therefore place value on rewarding a charity over themselves. It also provides brands will an opportunity to deepen their relationship with their customers.
TOMs donate a pair of shoes to a person in need for every pair bought. This was a really strong component of their marketing strategy when they launched and absolutely drove sales for the business as well as making their ethical beliefs a clear point of difference for their brand. The Body Shop also offers customers the chance for customers to donate their points to animal welfare causes.
About Redfish
Over our 18 year heritage, we've designed multiple loyalty programmes and built technology solutions designed specifically to implement powerful loyalty programmes that drive results. We've also built up some impressive case studies in the process. Such as Morleys where we drove over 20,000 loyalty customers within 6 months – contributing over 40% of sales. Or Wetherells who saw a 14% increase in revenue since our loyalty programme refresh with loyalty customers contributing an ATV 66% higher than non-loyalty customers.
Let's talk
Get in touch to discuss how we can design a loyalty programme to drive growth for your business.
Give us a call on +44 1482 871 846 or contact us via the form below.
Fancy a Chat?
Call us on 01482 871 846 or Send us a message.
We'd love to hear from you.