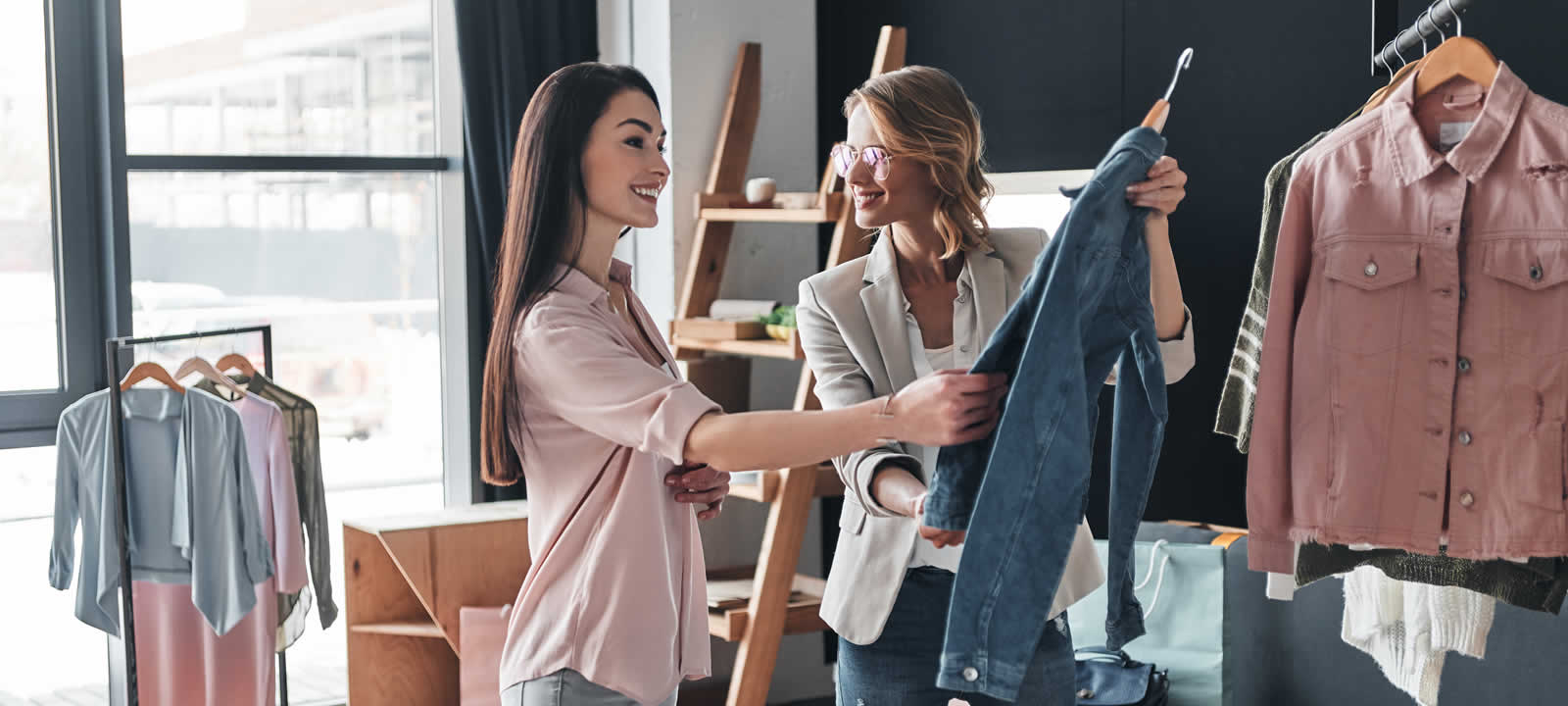 Recovering Retail and Reinventing the Store Experience
During and After the Covid-19 Crisis
How retail will recover from the current climate is an alien experience for everyone within the industry. Not only is it something that no one has experienced before, but the level of uncertainty means we have no idea if and when life will be back to 'normal'.
In terms of the 'new norm', now is the time to look at your current processes and implement a plan, firstly to see you through the crisis, secondly to recover from the crisis, and thirdly, to reinvent the store experience to ensure your customers return.
Be relevant in the place that you occupy space
Local stores, including independent department stores, have the upper hand in this situation, because they are at the heart of the community. Your store is where many feel comfortable – they shopped their as a child, have brought their own children to shop, and could even share the love of your store with their grandchildren. They know that they can come to you for whatever they need and know that they will find the product whilst experiencing excellent customer service at the same time.
During the Covid-19 crisis, this is when the community needs to pull together the best they can. Use your social media and communication outlets to stay relevant to the place you are in.
Has something happened in the local area to be proud of? Share it.
Do you have stock of antibacterial hand wash or hand cream that you could donate to local hospitals or care home where they are running low? Donate it.
These small acts of kindness within the community are something that your customers will remember, and when this is over, they will be back to support you too.
Authentic, human and honest
When posting on social media during these unprecedented times, it can be difficult to get the tone right – on one hand, you want to be the voice of inspiration and reassurance, on the other you want to provide escapism from the outside world. There doesn't seem to be a correct answer but staying professional and above all REAL is what customers will appreciate the most.
When it comes to promotions, many are offering money off loungewear and home essentials. If this is done well, without any price increase beforehand and proves to have the customer at the forefront of the idea, it can work.
Above all, posts on social media need to be authentic, human and honest. Know your audience, know your platform and sense the tone of the time. This is the time to continue to speak to your customers with the right messages that are sensitive to the situation. Things can be a little tongue in cheek, keep the British sense of humour alive, and get people engaging in your posts. You may have noticed a huge increase in Instagram Lives for example – there is a reason for this. Everyone is using social media to keep in touch with friends, and your brand needs to be seen between this.
Shift marketing budgets from store to digital channels such as social and remember that ROI is still important.
Why do you exist – Reinventing the Store Experience?
Right products, right place, right price, right promotions… sounds simple.
If you're getting it right already, then you're in a good place to start thinking beyond this crisis. Have a look at why your store exists in the first place. Are you specialising in a customer experience that consumers cannot find elsewhere? The likes of Lush and Hotel Chocolat will always have a place on the high street – they have a speciality that needs customer interaction and consumers go in for a purpose. There will be no "retail apocalypse", the high street still has a place that online could never replace. But what are you offering that helps you stand out from the crowd?
The time has come to reinvent that store experience.
Innovation will prevail post-crisis so think about the experience you can offer your customer. Personal Styling, lingerie fitting, events, fashion shows, cosmetic launches and fragrance offers are all a good place to start. Take a look at what role you play in the community and answer the question as to why they should come to your store.
People – Process – Technology
Implementing technology to your business is always a worry but if it allows you to offer a further experience to your customer, it is a crucial time to consider it. Loyalty schemes are a great way of interacting with your customer closely, offering them tailored communications and allowing you to reward them for their loyal custom.
Investing in loyalty is incredibly valuable, but only if you do something with the data. Segmenting your data to allow your customers to receive offers and promotions that they are interested in and will then go through and purchase has much better ROI than sending blanket emails to customers across all categories. This, alongside customer profiling, is an area that gives you the upper hand when you bounce back from the Covid-19 crisis.
Uncertain times call for innovative thinking
Whilst we're currently going through incredibly uncertain times, there is one thing to look forward to – customers will likely flock back, as long as you are offering them something that they want or need.
If you don't currently have transactional websites, or if like a lot of others, have shut shop regardless of government recommendation, you can still keep your brand and products top of mind through inspiration and excellent digital content.
If you need assistance – either helping you develop a communications strategy or implementing it, Redfish can help. We're always here for a chat – just give us a call or drop us an email.