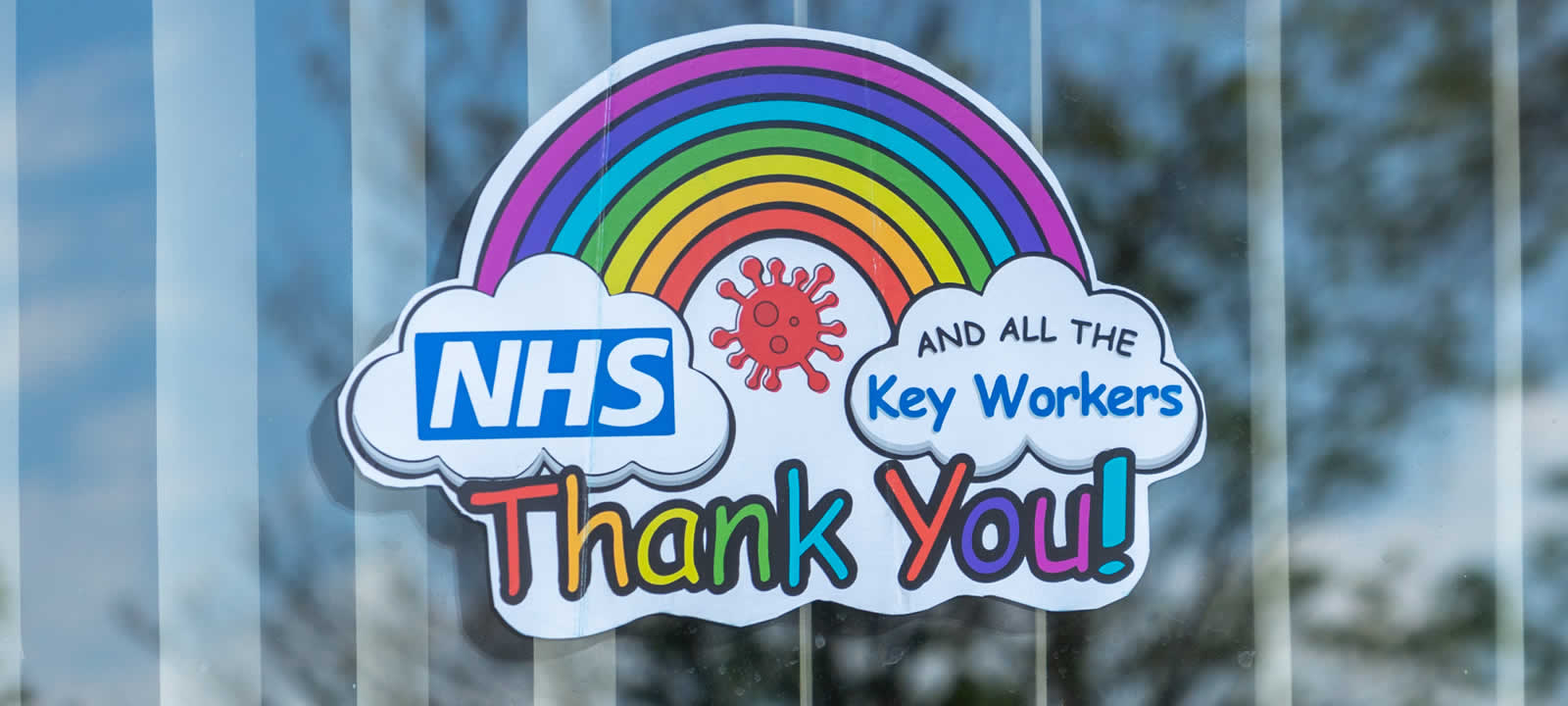 Companies that are rising to the challenge during the Covid-19 crisis
As the pandemic continues to expand, more than 175 countries have now reported cases of COVID-19. Throughout it all, businesses continue to navigate through this uncertain time in the best way they can, however there are some that seem to be going above and beyond to help 1) their staff, 2) the community and 3) the entire country.
As we touched upon in a previous post, consumers will remember the lengths in which you go to during the Covid-19 pandemic. Those that emerge after the battle against coronavirus will show the 5 R's: Resolve, Resilience, Return, Reimagination, and Reform.
But who is coming out on top during this crisis?
Let's take a look at how some companies are responding well to the Covid-19 crisis:
Smith & Nephew
Local to Redfish, Smith & Nephew has become the latest company to join the effort to build ventilators for the NHS. The group, that specialises in medical devices, has teamed up with the University of Oxford and King's College London to make a model named 'Oxvent', designed by a team of doctors, scientists and engineers.
At the time of writing this, the OxVent ventilator is currently under review by the Medicines and Healthcare products Regulatory Authority (MHRA) and the order is subject to the design gaining authorisation, then Smith & Nephew will immediately begin manufacturing at the Advanced Wound Management facility in Hull.
Dyson
Due to the desperate shortage of ventilators for coronavirus patients in the country, Dyson has also received an order from the UK government for 10,000 ventilators to support efforts by the National Health Service.
James Dyson, the company's billionaire founder, confirmed the company had designed and built an entirely new ventilator, called the "CoVent," since receiving a call from Boris Johnson, and said the device can be manufactured quickly, efficiently and at volume ready to address the specific needs of coronavirus patients.
The company, which is best known for its vacuum cleaners and hand dryers, said the ventilators would be ready by early April.
Supermarket Chains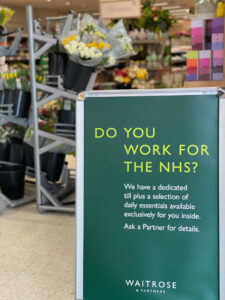 Throughout this crisis, it has become apparent who the real 'Key Workers' are in the country. Aside from NHS staff and carers, supermarket workers, delivery drivers, convenience store owners and cleaners are the ones who are delivering the essential goods whilst keeping us safe in stores.
The Big 6 supermarket chains – Asda, Aldi, Sainsbury's, Tesco, Morrison's and Lidl – have all introduced a range of social distancing initiatives and put measures in place to keep customers and colleagues safe by limiting the number of people allowed in stores and at ATMs at any one time. Alongside this, they have put queuing systems in place outside stores and have asked all customers to queue at a safe distance of 2 metres apart.
Limits have also been put on the numbers of items people can buy, to avoid panic buying and leaving other shoppers without essentials, and customers have been reminded to keep a safe distance from others in-store, with less checkouts open and the introduction of safety screens to protect staff.
Stores have also given NHS workers, the elderly, vulnerable and disabled customers the option to shop earlier than others, often opening an hour early, for minimum contact. Sainsbury's have proactively contacted 270,000 customers who they could identify as disabled, elderly or vulnerable and prioritised delivery slots for them.
Supermarkets have been working with national and local government and a range of charities to see how they can best help food banks and other community groups.
It has also been reported that other essential stores B&M and Heron are giving all their store, warehouse and delivery staff a 10% pay rise.
Distilleries and Beauty Brands
Brewery and pub chain BrewDog is making hand sanitiser at its distillery in Aberdeenshire to assist with shortages. It announced via Twitter that these sanitisers will be delivered to NHS hospitals, as well as charities and shelters. Harrogate Tipple, Humber Distillery, Wirrel Gin and WhataHoot, amongst others, are also developing hand sanitisers in their distilleries to help with the shortage.
Alongside distilleries, beauty manufacturers are also donating thousands of items to support NHS staff and care homes. This includes face masks, gloves and hand sanitisers. The latest cosmetic company to jump on board is Kylie Cosmetics — along with its new parent company, Coty Inc. In a statement, the brand announced they were partnering to produce hand sanitisers for hospitals in Southern California.
Hospitality & Parking
Parking company NCP is currently offering free parking to NHS and key workers across their sites during the lockdown period and have suspended the need to pre-book. The football industry is also stepping up with Roman Abramovich, chairman of Chelsea football club, announcing NHS staff can stay for free at Chelsea's Millennium Hotel at Stamford Bridge over the next two months. Similarly, Gary Neville and Ryan Giggs have given up their Hotel Football and Stock Exchange hotels in Manchester for medical staff to stay free of charge for 10 days each.
Fast Food Outlets
As many takeaways stay up and running to help feed the nation (and let us indulge in our favourite treat meal whilst in lockdown), McDonalds ,amongst many major chains, have shut their doors to protect staff and customers during lockdown.
The fast food giant is said to have donated any surplus supplies to food banks and charities across the country, as well as offered their staff food to take home to enjoy with their families. Food banks were able to pick up essentials from the chain, including milk, lettuce, cucumber, tomatoes and fruit bags, as well as meats including bacon and baked goods like muffins.
Banks
Lloyds suspended 780 planned job cuts across its bank branches, amid a surge in demand and uncertainty over how many staff may need to self-isolate. An internal letter explained it was "not the right time, either for colleagues or for customers". It has also granted mortgage holidays for over 70,000 customers in just the first week of lockdown and waived interest on arranged overdrafts up to £300.
Meanwhile, the UK division of HSBC donated £1m to the National Emergencies Trust Coronavirus Appeal and British Red Cross to help support vulnerable people affected by Covid-19 and Barclays waived interest on all overdrafts until the end of April, as well as set up an online form for mortgage holiday applications.
Helping the kids (and parents!)
It's been difficult for parents having to adapt to working from home, as well as home schooling their children, but there are several online companies that have stepped up and offered their support.
Whilst schools are closed, Audible is offering a free collection of audiobooks for children to help with learning. On top of that, they've teamed up with David Walliams who is reciting a tale from his best-selling World's Worst Children short story collection every day at 11am.
Twinkl, which offers a variety of online resources for Key Stage 1 to Key Stage 4 kids, is offering home learning and school closure packs for free on their website. The site offers support for SEN children, too.
And last but not least, the Nation's PE teacher
Online fitness influencers are rising to the occasion all over our Instagram feeds during the Covid-19 lockdown. But one has taken it upon himself to become the nation's PE teacher, helping kids keep active every day of the week. Holding live sessions from his own living room, Joe Wicks goes live on his YouTube channel every morning at 9am, to kickstart the morning for kids (and parents!) across the world.
If that wasn't enough, he's donated all the advertising revenue from his PE videos to the NHS. So far, he's managed to raise £80,000!
So, what are you planning to do during the Covid-19 crisis?
Your existing business continuity plans probably won't be capable of handling the fast-paced variables of the outbreak, so if you haven't already, you need to develop incident management, focus on effectively communicating with stakeholders, consumers and colleagues, and plan how to meet government guidelines whilst minimising the risk of business disruptions.
Like many, at Redfish we are working remotely for a while until it is deemed safe to return to the office, however it is business as usual and we're here for you if you need any help or support during this uncertain time. Looking ahead if you need help with retention or acquisition strategies, we have years of experience in doing just that. Get in touch with us to have a chat!