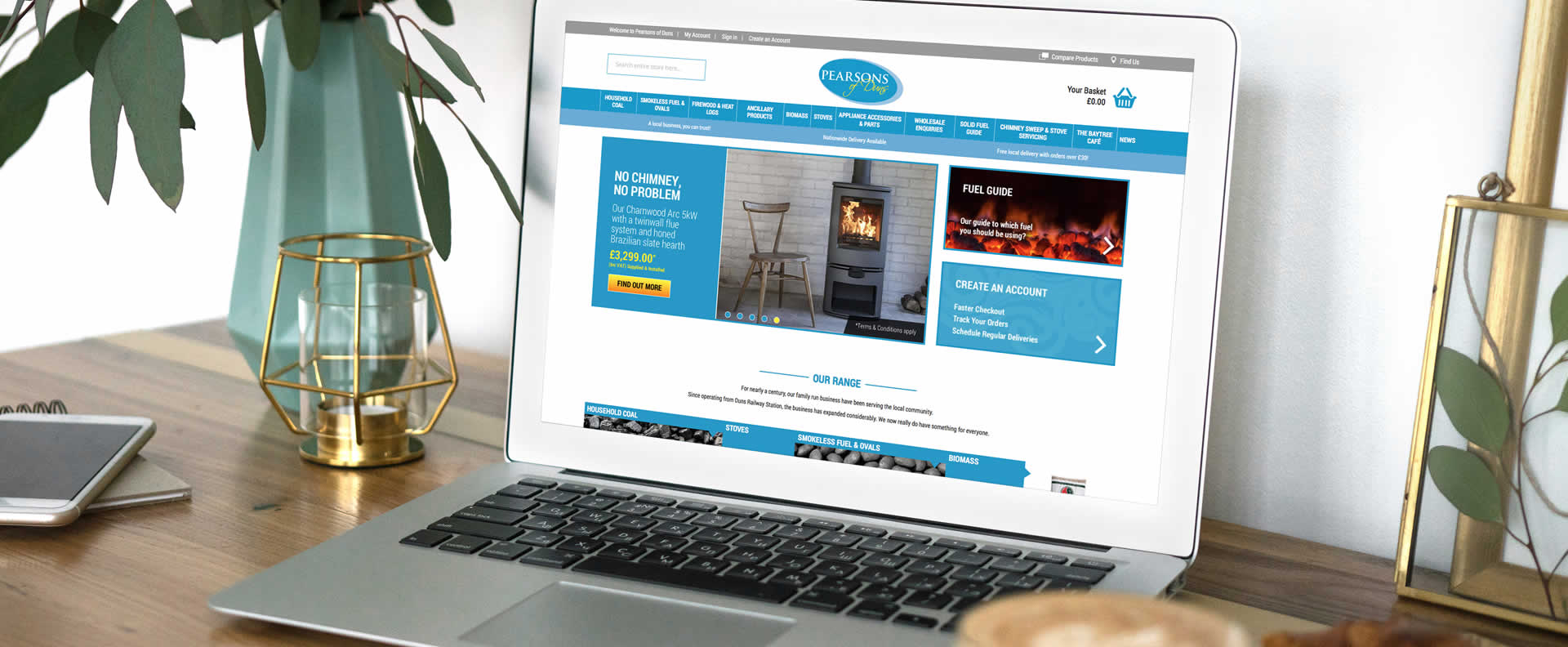 Pearsons of Duns is a family-run business in Scotland, who have been operating for nearly a century. Initially, they delivered coal to the local community, over the intervening years the organisation has developed significantly and now also operate a highly successful Garden Centre and Builders Merchants in addition to the expansion of the original coal business.
Pearsons of Duns were already transacting online but were looking to streamline and improve their online capabilities. We worked with them to develop a sophisticated back end in Magento that could support all three arms of the business via independent front ends, whilst providing them with the control to coordinate from a single back end instance.  Integration with their ERP Border Management Systems was also achieved with our proprietary Middle Layer. The separate store fronts enable customers to engage with the relevant business quicker and access the products they are looking for, thus optimising conversion.
We have also worked with Pearsons of Duns to develop and launch a customer loyalty scheme.
Technologies Applied
E-Commerce Platform
Search & Merchandising
Integration & Support
Cloud & Bespoke Hosting
Project Management
Intelligent CRM
Services Delivered
Strategy
UX Design
Loyalty & Retention