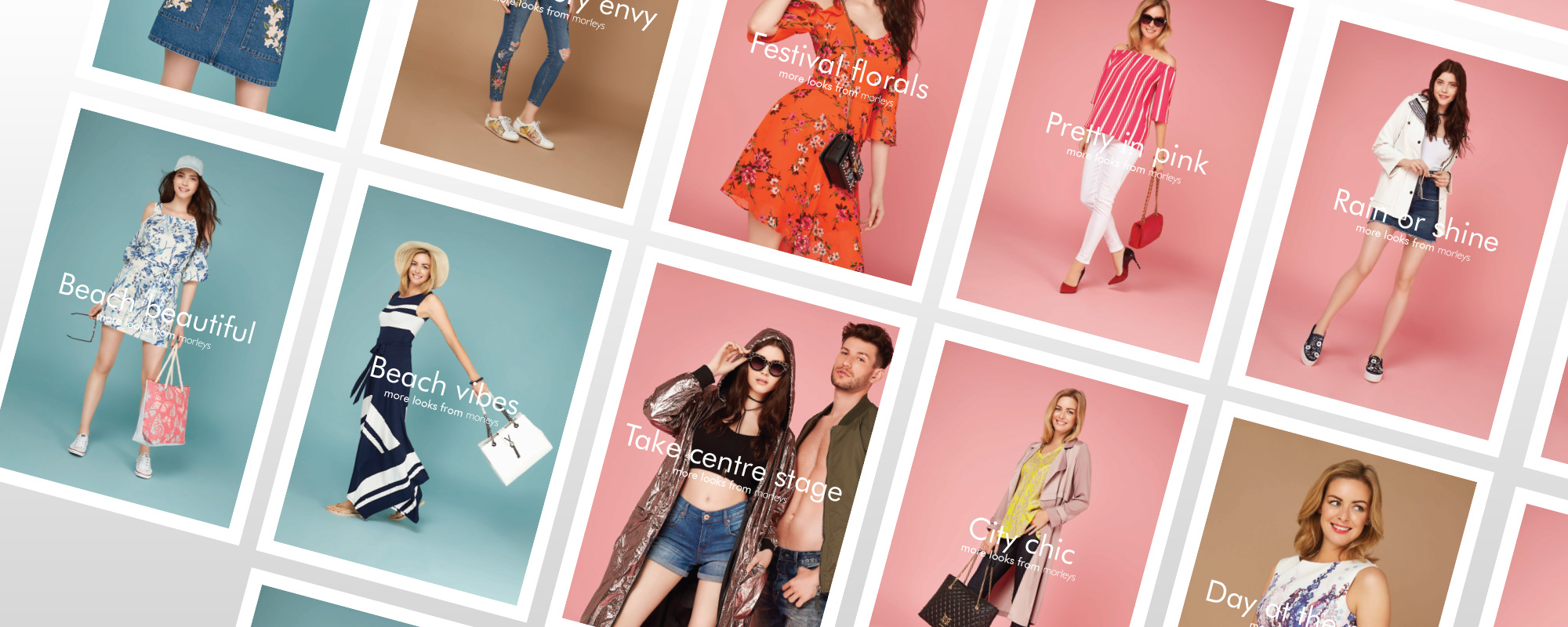 Morleys Group are one of the UK's leading independent Department Store chains with 8 stores across London and the south of England. We began working with them in 2016 to help improve the impact of their direct marketing. Each store has a completely unique identity, so essentially the business has the complex task of handling 8 separate brands.
We produced detailed customer profiles for each store to provide Morleys with the foundations upon which to build sophisticated and targeted direct marketing that delivers real results. We have worked with Morleys to create strong visual identities for the store portfolio that can be carried across all marketing – in-store point of sale, advertising and direct marketing. Our innovative customer insight solution Response Works has been implemented and has driven exponential growth through the introduction of a new loyalty scheme and innovative direct marketing campaigns.
The extremely positive results from testing loyalty in two of our stores has given us the confidence to implement the scheme across the group. Within only 6 months we grew the database at our new Bexleyheath store to over 20,000 and loyalty customers at our flagship store Elys contributed to more than 40% of sales.
These results would not have been possible without our excellent team, the Redfish Group and their technology. A team that has supported us with the development and implementation of loyalty, marketing campaigns, enabled more effective use of our marketing budget and delivered improvements to our customer engagement.
Technologies Applied
Intelligent CRM
Bespoke Applications
Integration & Support
Project Management
Services Delivered
Strategy
Brand Design
UX Design
Responsive Design
Cross Channel
Analytics
Point of Sale Creative
Loyalty & Retention
Direct & Email Marketing
Digital Acquisition
Content Services